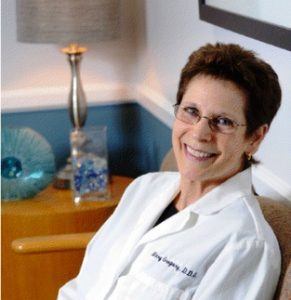 Mary Gregory, DDS
Dr. Mary Gregory earned her undergraduate degree in biology at Virginia Commonwealth University before attending the Medical College of Virginia for dental school, graduating with her Doctor of Dental Surgery degree in 1982. She has practiced in the Arlington area for over 30 years.
As a dentist, Dr. Gregory's goal is to continually learn and adapt in the dental field so that she can deliver the best care possible to her patients. As part of this commitment, she completes continuing education courses each year to stay at the forefront of the dental field. She has completed several advanced training courses, including a one-year general practice residency with the U.S. Army at Fort Carson and four mini implant residencies taking a total of 112 hours to complete.
Dr. Gregory is a member of several professional organizations, including:
Dr. Gregory and her husband have two grown sons and one daughter, all of whom live in the area.
Meet Our Team
Dr. Mary Gregory and our team are here for our patients. From taking the time to know each patient to helping provide education and resources, we are here to provide you with the answers you need. Our office is also glad to provide for our community, offering services in English, Spanish, Korean, Italian and Tagalog. Call 703-527-6495 to meet our dental team in Arlington, Virginia.
Meliza — RDH
Meliza is a registered dental hygienist and has been with Dr. Gregory since 2004. She is a native of the Philippines and has been living in Virginia for over 30 years. She received her RDH degree from Howard University in Washington, D.C. Meliza is a wonderful RDH and is very gentle and friendly with all patients. She is able to take any necessary X-rays and can also help keep your gums healthy through our soft tissue management program.
Siobhan — Office Manager
Siobhan earned her Business Administration Certification in 2001 from Northern Virginia Community College, and in 2003, she became a certified dental assistant. She joined our office in December 2009. She is "the hub" of the office and understands the ins and outs of every aspect of our practice, from treatment to insurance to helping out in the back office. Siobhan is always ready to assist to the best of her ability in every situation. She enjoys that we are a family practice and that our team treats each other as family and that our patients are part of that family.
It is important to Siobhan that each person who comes to our office enjoys a feeling of ease and confidence while here. She loves the positive energy in our office and appreciates the attentive care Dr. Gregory and our team strive to provide individually and collectively to each patient.
Siobhan has been married to her high school sweetheart for more than 22 years. They have three amazing children. In her spare time, she enjoys reading, crafting and cooking.
Laly — Front Desk Administrator
Laly attended the Catholic University of Lima and Santa Monica College in Los Angeles. She has been with our team since 2015. Laly is responsible and trustworthy, and she loves to serve our patients and share that service with such a wonderful team. She enjoys being able to serve our patients with excellence and interact with people of all backgrounds, and she often goes the extra mile to provide the best possible care.
Laly has a wonderful husband and a 21-year-old daughter, who are the greatest blessings in her life. She treasures her family and is grateful to have them with her. She also has her mother with her and a dog. Laly loves to volunteer in her spare time, and her hobbies include outdoor sports and activities such as biking, jogging and walking.
Sophia — Dental Assistant
Sophia has been with our team since 2018. She is helpful, kind and considerate to our patients and to her coworkers, and she enjoys the excellent teamwork, competent staff and calm environment of our office.
Sophia has one daughter and is often busy keeping up with her. Outside of the office, she enjoys hiking with her family.